True Hanuman Bhaktas, anajaneya desciples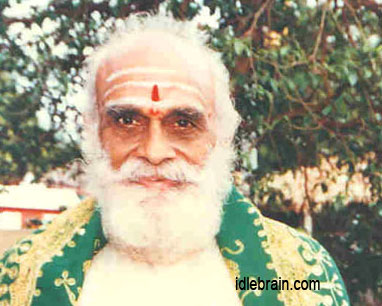 It is quite interesting to know how true hanuman (anjaneya)bhaktas or devotees lead their life, what type of experiences they face. Ramakrishna parama hamsa worshipped anjaneya for some time, to find out the power of this worship. soon, he got a tail and he used to jump from one place to another like a monkey.This was written in his biography.
Recently one film actor
dhulipala
(telugu) was very famous and he developed slowly love for anjaneya. He left his profitable career and gone to a district headquarters gunturu in andhra pradesh to become the worshipper of anjaneya in that town temple. He spent all his years there only worshipping hanuman and breathed his last two years back.
Labels: hanuman devotees